Waste management on a building site
Do you work in the construction sector? Then you know that it is vital to keep a building site tidy. Whether you are a plumber, a builder, a carpenter, an electrician or a plasterer, you always have to deal with building and/or demolition waste as you go about your construction/renovation work. Waste collection is not your main business but it is ours! So feel free to call on our skills and resources. That way your building site will always be clean and safe.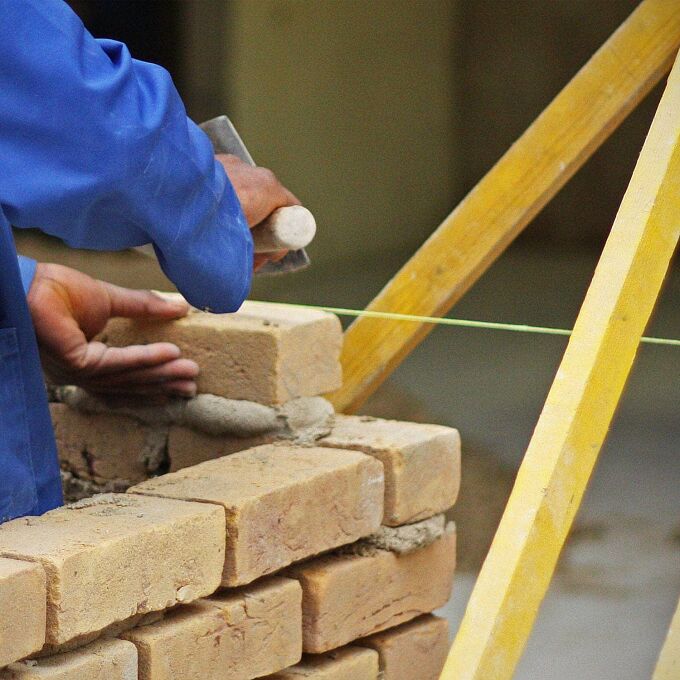 Correct sorting on a building site
The construction sector generates dozens of different types of waste. From rubble to concrete via wood, metal and plastic and also food waste, domestic waste, paper and cardboard, small hazardous waste and even large hazardous waste. So you really need to know how to sort and transport them properly. Our experts will draw up a complete inventory, listing the right bins and dumpsters for collecting waste and assessing the recycling possibilities and making sure you are able to work safely and with peace of mind.
The waste streams you are likely to generate
Choose from the waste streams listed below. We will show you at once which bins are suitable and what we will do with your waste.
Total waste management for small and large construction projects
Vanheede Environment Group does much more than simply remove waste. Whether we are talking about a small building job or a major project, on one site or a temporary or mobile site, we can always produce a total waste management plan. We factor in your needs and those of your client, environmental requirements, safety aspects and your budget! In addition, we guarantee your waste will always be dealt with in a sustainable way and make sure you receive all the subsidies you are entitled to.
Bins for your construction waste
Our broad choice of services can always help you ensure the sustainable management of your waste. Always choose a bin or dumpster to match your needs - or challenge us to do so!