Landfill
Vanheede Landfill Solutions runs and manages its own landfill site at Rumbeke. The aim is to have as low an environmental footprint as possible. This landfill is not only for Category 2 and 3 tipping but also uses advanced techniques to recover all released gasses to be used in heat and electricity production.
What waste do we still tip?
Waste is only sent to the landfill if no other treatment is available for it. A few examples:
Non-recyclable biodegradable materials such as the residue from business recycling, the residue from the shredding process for aggregate, organic residue from soil remediation and rag residue.
Inorganic material such as soil that cannot be decontaminated, sludge residue from soil remediation, bottom ashes and shredded material.
Non-friable material containing asbestos such as construction material containing asbestos, asbestos-contaminated construction debris and asbestos-contaminated soil.
Non-recyclable inert material such as ceramics, porcelain and glass recycling residue (KSP).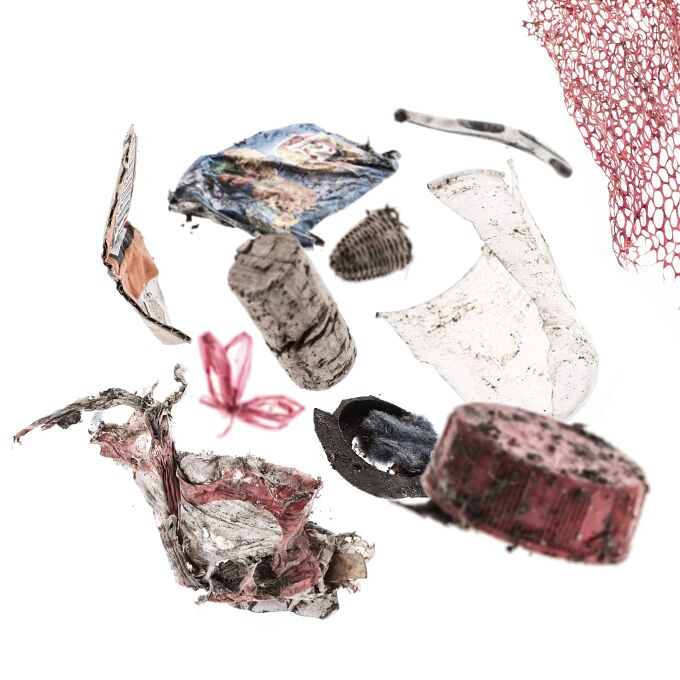 Clay extraction
The landfill is located in an extraction zone covering some 40 hectares. Working together with ALBON, the public body which manages natural resources in Flanders, pure Ypres clay is extracted in various phases of tertiary layers. This clay is a rare raw material and is used in brickyards to make façade bricks, rapid construction bricks and roof tiles.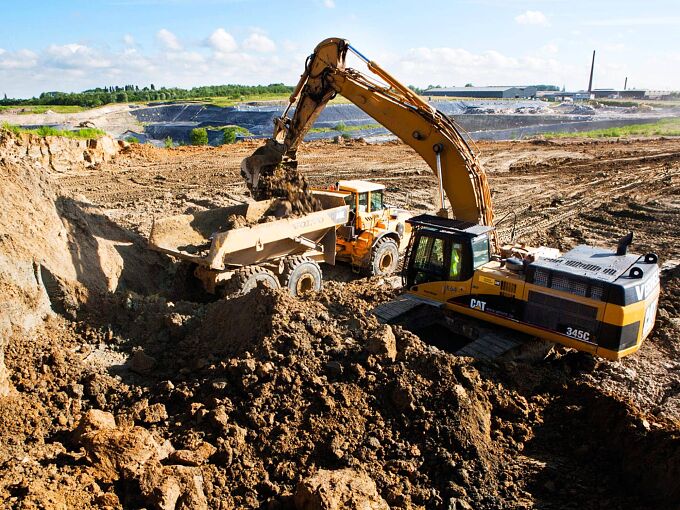 From biogas to green energy
The biogas released during the decomposition of biodegradable landfill waste is captured through a network of ingenious and airtight pipes. After subsequent purification, the biogas is used as a fuel in cogeneration units which convert it into green electricity. This is then fed back into the electricity grid and is enough to supply some 3,000 families.
Heat network for neighbours
The conversion of biogas into green energy produces a great deal of heat. Of course we put this to good use too. The heat generated is recovered and offered to a neighbouring firm which uses it in its spraying room where it paints farming machinery.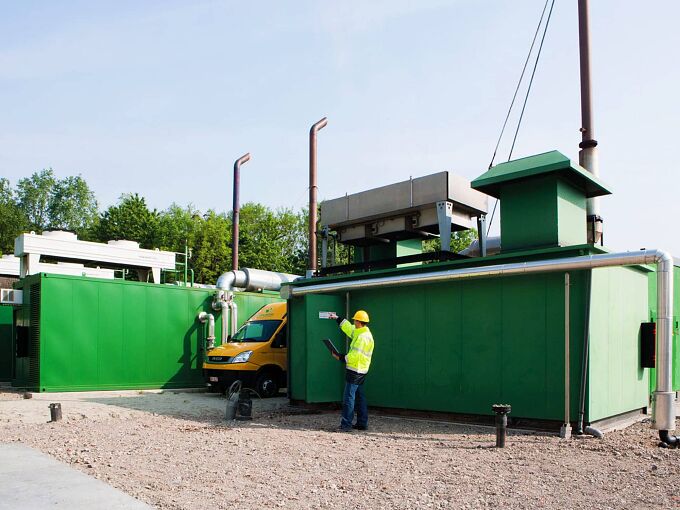 Landfill becomes a natural site
Over the final covering layer we always plant trees, bushes or grass so that, in less time than it takes to say it, the area is transformed into a natural or recreational space. Our Rumbeke landfill will be put to a new, practical and environmentally-friendly use as the "De Kleiputten" natural zone, complete with footpaths, a mountain bike track and a nature reserve. This is very much a green "plus" for the surrounding area. We reduce our environmental footprint and cut our CO2 emissions.