Safe collection and treatment of special and hazardous waste
The concept of "special and hazardous waste" covers a wide range of substances from small hazardous waste to very specific hazardous waste, carrying a real health risk. Whether you are generating a small or large amount of hazardous waste you have to be very vigilant! Vanheede Environment Group has the expertise and necessary resources to offer you help and advice. Find out about suitable solutions with no commitment.
Special and hazardous waste streams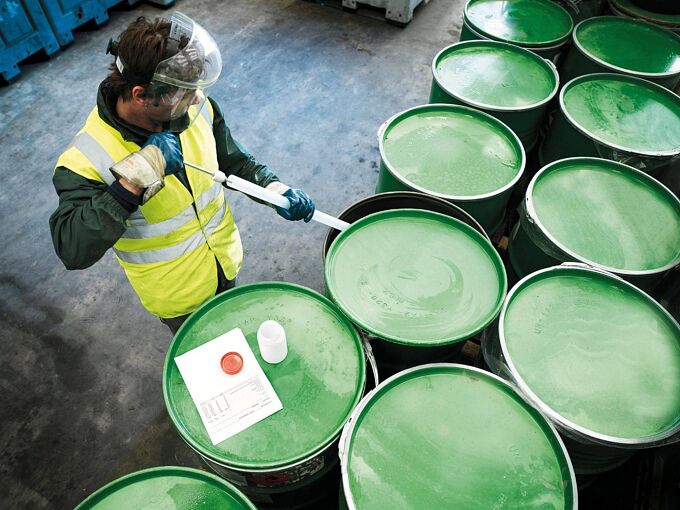 Containers suited to your needs
We offer bespoke containers depending on your business. Collection is usually carried out on request. Large volumes are collected per full load or in bulk using trailer-trucks, sludge containers, vacuum lorries or vacuum tankers. If needed, we come with special, ADR-equipped vehicles.
Safe and 100% traceable
Just like you, we place great importance on safety. In order to transport your special and hazardous waste in accordance with legal regulations, we offer the necessary UN-approved bins and dumpsters. Vanheede Environment Group also has its own transfer station for sorting and treating these waste streams. Each waste stream we remove is recorded via a unique tracking system from collection to end treatment. In addition, we supply you with an elimination certificate with the right weights and reports.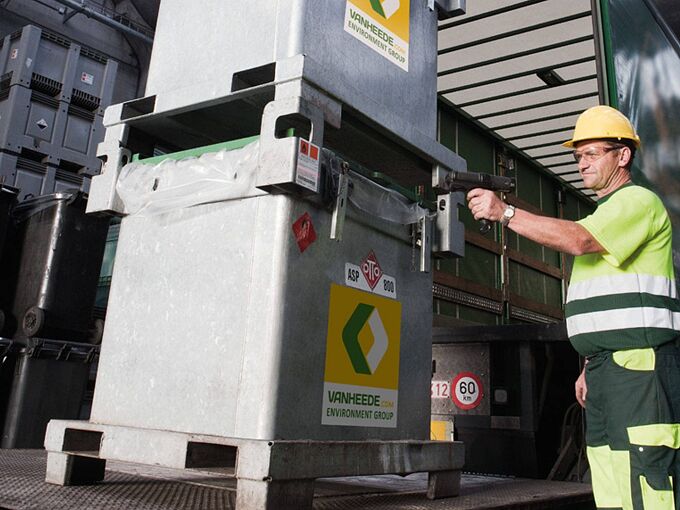 Recovery systems
Some waste is subject to compulsory collection. Community collection systems for hazardous waste in Belgium include Valorlub, Valorfrit, Recupel, Bebat and Recytyre.
Call on our expertise!
Special and hazardous waste is often generated in small quantities. It requires special treatment to guarantee the safety of people and the environment. Cataloguing and finding suitable solutions is not always easy for you. Would you like our experts to give you a hand? We can arrange that! Ask for a free audit of your waste here and now.