myVanheede is the perfect tool for managing your waste file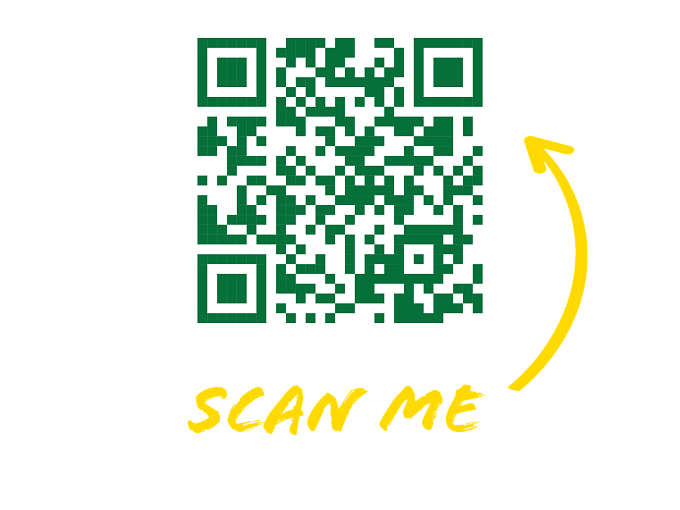 New: the Vanheede Plus app
Vanheede Plus gives you 24/7 access to your personal collection calendar, with a handy overview and real-time feedback. You can easily request or cancel collections at any time of the day!
Download the app? Scan this QR-code with your smartphone and then log in with your myVanheede username and password.
You can also download the app from the App and Play Store
> Search for Vanheede Plus.
Request an emptying or collection online using your calendar
Ask for your wheelie bin to be emptied or for your dumpster to be collected through your online calendar and we will carry out the task as arranged. You can even tell us if you want to deliver your waste yourself to our transfer station.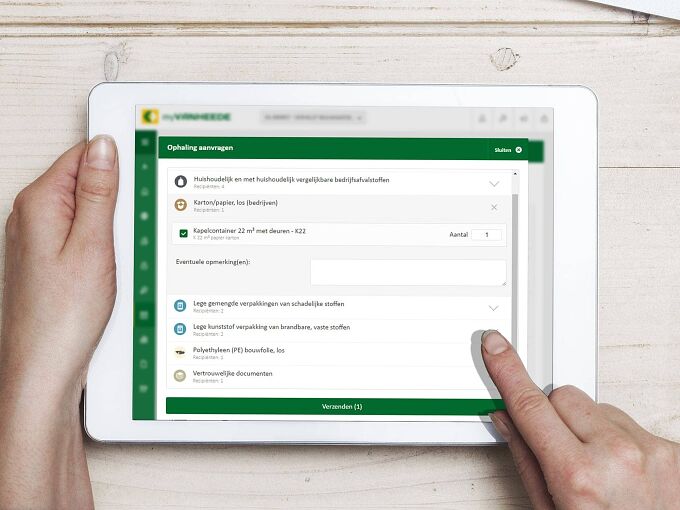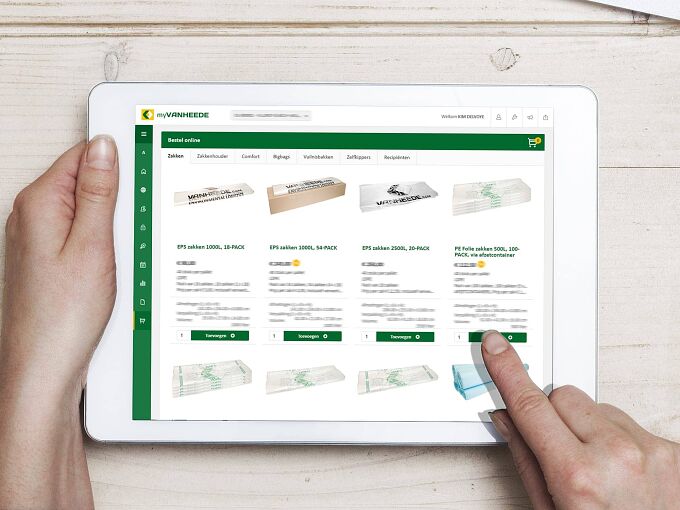 Order bin bags online
Do you need bin bags? No problem! We deliver high quality bags for EPS, PMD, PE foil and residual waste in various colours. You can order them easily online through our Product Shop at myVanheede. If you buy a large quantity you will qualify for an additional discount!
Your digital invoice
An electronic invoice is quick, simple, efficient, advantageous and sustainable. Would you like a copy of your invoice? No problem! Thanks to the handy preview on myVanheede, you can download the invoice you want quickly and easily. It is very practical and environmentally friendly too!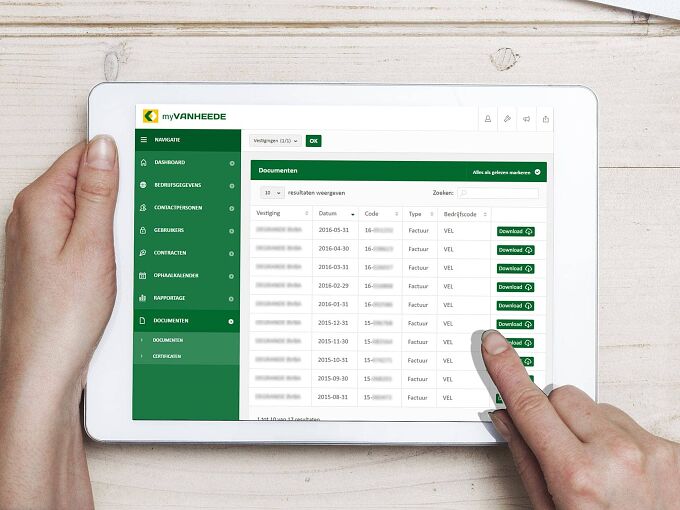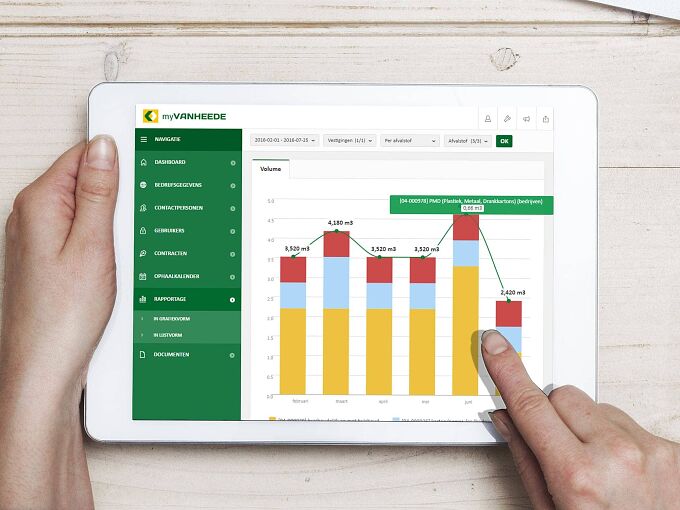 Online reports for environmental coordinators and prevention consultants
Good news for all those in charge of waste management. Thanks to a well-designed system of rights, the manager can run the entire waste management of a company or a group of companies via a central portal. Do you need a report on all the companies? Environmental coordinators and prevention consultants can easily ask for a synoptic report at any time. The compulsory waste register can also be kept up to date through this online tool which you can pull up in a second. Handy, isn't it?
Activate your myVanheede account now
Are you already one of our clients? Super! Fill in your details below and use this service free.