Professional dumpster rental service
Dumpsters provide the perfect solution for large amounts of waste. Vanheede Environment Group delivers dumpsters in various formats. Take a quick look at our range and order the dumpster whose size best meets your needs. Once the dumpster is full, simply let us know and we will remove it and process your waste
For your large volumes of waste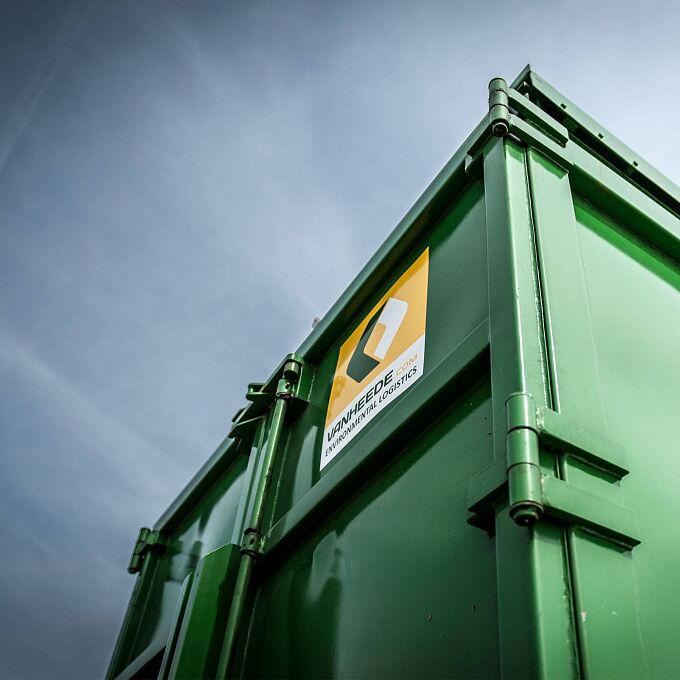 Short and long-term bin rental
We are flexible. With us, you can rent for as long or as short a length of time as you wish. For temporary projects you are best off opting for a large dumpster for a short length of time. If you often have large volumes of waste then try long-term dumpster rental. We have a wide variety of dumpsters ranging from 10-40 m³, closed and open. Click below and choose or contact us for further advice.
Emptying on request
Dumpsters are emptied or changed on request. Once your dumpster is full, all you need to do is put in a removal request through myVanheede. So you choose exactly when you want it removed. Vanheede Environment Group guarantees you prompt and efficient service and that the volume and weight of your waste will be recorded correctly.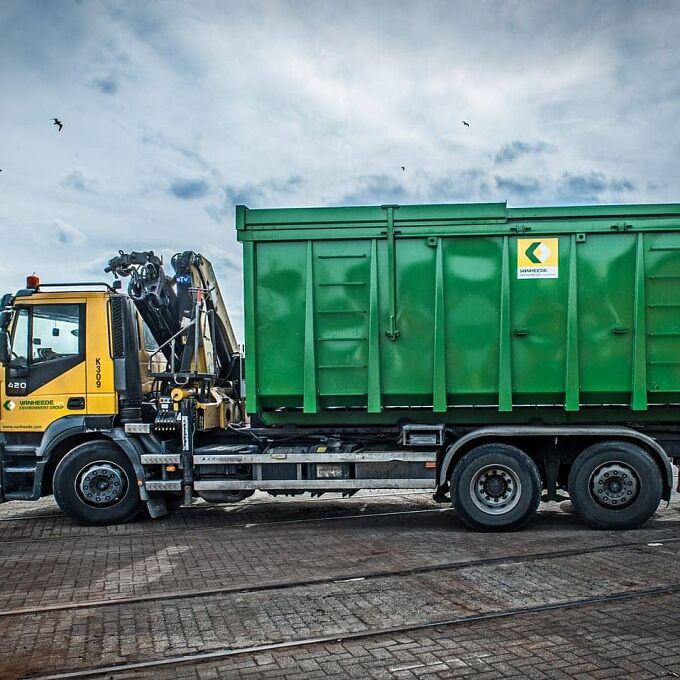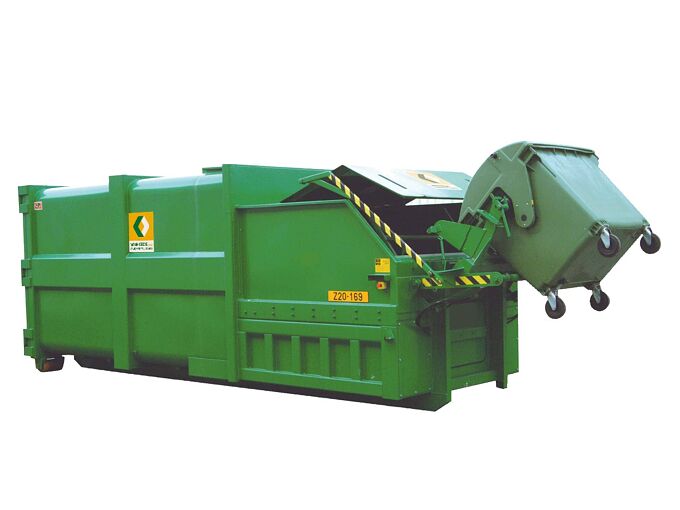 Waste compactors
We advise companies generating a lot of waste to use waste compactors. These generally consist of a single block compactor that offers a capacity of up to five times that of a normal bin by crushing the waste. So in one parking space in a car park you can collect as much waste as you would in 100 wheelie bins. At the same time, you save on transport costs and CO2-emissions. A better deal and healthier!
Online reports at the click of a mouse
There is no need to keep a waste register up to date in an Excel file or a folder. You can follow all movement with no problem on myVanheede. If you have large volumes, it is handy to be able to track the weight and know what tasks have been done and when. With just a click of the mouse, myVanheede supplies you with all this information in the form of a graph or a list.