Waste solutions for large firms
Vanheede Environment Group has put together a Total Waste Care programme for large firms. With the help of the Green Loop model, your waste streams become clear both from a physical and financial viewpoint. This is a six-step plan which results in integrated solutions for sustainable waste management. As a partner, we take care of everything and work towards a strong, trust-based relationship over the long term. Vanheede is your guide when it comes to waste!
What if you don't opt for the complete formula?
Our basic service also offers numerous possibilities.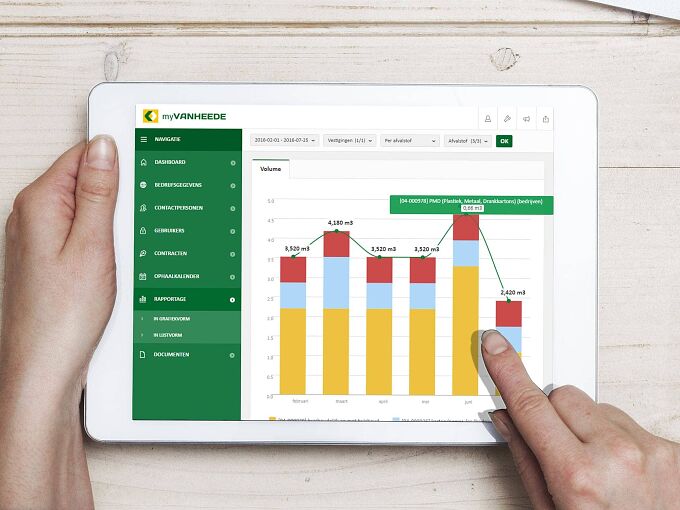 Online reports on myVanheede
Thanks to a well-designed system of rights, the manager can run the entire waste management via a central portal. Do you need a report on all the companies? As manager of the waste project, you can easily ask for a synoptic report at any time. The compulsory waste register can also be kept up to date through this online tool which you can pull up in a second. You will always have the latest information at your fingertips. Handy, isn't it?
Discover Vanheede
Vanheede Environment Group does much more than install and empty bins and dumpsters for more than 1,850 waste streams. Find out about all our activities in our company video.
Play
We are happy to discuss anything
Do you want to know what added value we can offer your company? Fill out the form below and we will set up a meeting with you as soon as possible.