Waste management in the textile industry
The textile industry generates complex waste streams. In particular, you have to deal with chemical waste created by dyes and production off-cuts. Vanheede Environment Group ensures that all your waste is collected and recycled properly and to do so it applies its golden trilogy in this sector: sorting at source, raising awareness among staff members and centralising waste sorting. This way you will achieve clear and sustainable waste management and your company will pass all controls with flying colours.

Total Waste Care, optimal waste management
Through the successful Green Loop model, we make maximum use of the resources available to organise your waste management. Together we draw up a plan to sort your waste at source as far as possible and to recycle it in an optimal way. This is how we came up with the Total Waste Care approach. This involves Vanheede Environment Group drawing up a collection and removal system. Naturally this is all carried out in close collaboration with your industrial firm. If necessary, we install a central recycling zone with our man-on-site. Updates on waste processing are provided online through myVanheede.
In-house treatment of textile waste
Vanheede Carpet Recycling and Vanheede Polymers & Compounds belong to the cream of the European crop in terms of developing sustainable solutions for the treatment of textile waste. We focus primarily on the reuse and recycling of materials. Another option is to upgrade the waste into primary or secondary material or as an energy vector. Through O-Mat, a Vanheede Environment Group initiative, we also manage the sorting at source, upgrading and recycling of old mattresses and box-springs.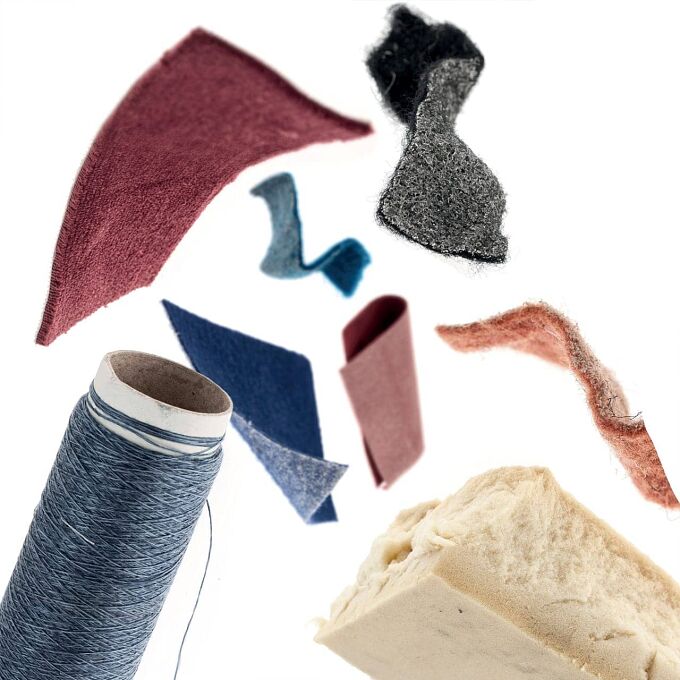 The waste streams you are likely to generate
Choose from the waste streams listed below. We will show you at once which bins are suitable and what we will do with your waste.
Bins for your textile waste
Our broad choice of services can always help you ensure the sustainable management of your waste. Always choose a bin to match your needs - or challenge us to do so!