Waste management for service-providers
Do you work in an office environment such as a bank, a national health insurance bureau or an estate or travel agents? Then it is very important for you that your work space is clean and inviting. Our triple-bin SlimBin island is the tailor-made solution for sorting your office waste at source without creating a mess. Do not hesitate to ask us - with no obligation - about the possibilities our modular recycling bins have to offer your office space.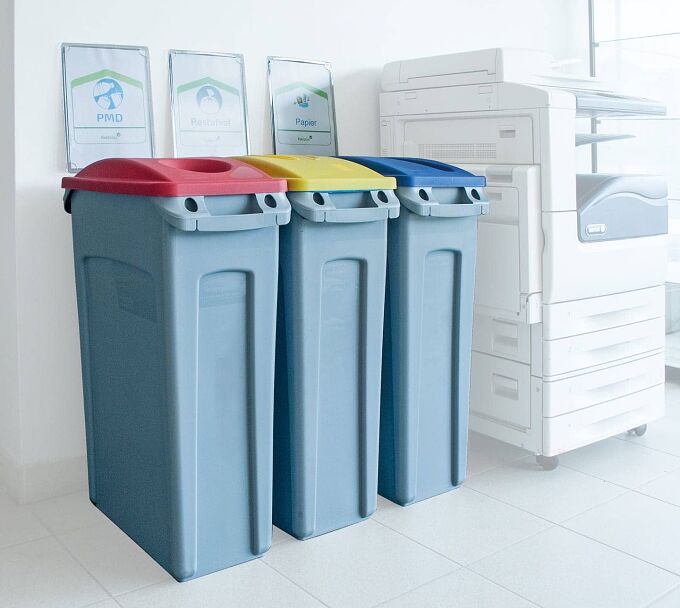 Tidiness in your office
A tidy office is a source of inspiration, increases your productivity and is a sign your affairs are in order too. Raise awareness among your colleagues about the at-source sorting of the various waste streams generated in the office. It couldn't be easier thanks to our SlimBin triple island. You can choose the number of waste bins yourself and, consequently, the waste streams you want to sort: PMD, residual waste, paper and cardboard, kitchen waste, glass and small hazardous waste etc. This modular waste system makes sorting - and also the removal of your waste from your office - considerably easier. And it's also attractive. So you kill three birds with one stone!
Destroying confidential documents
Vanheede Environment Group is the ideal partner when it comes to destroying confidential documents generated by architects, accountants, banks, insurance firms, lawyers and solicitors etc. We guarantee the definitive destruction of your confidential data, under the surveillance of police or customs officers if necessary. We will then provide you with an approved treatment certificate.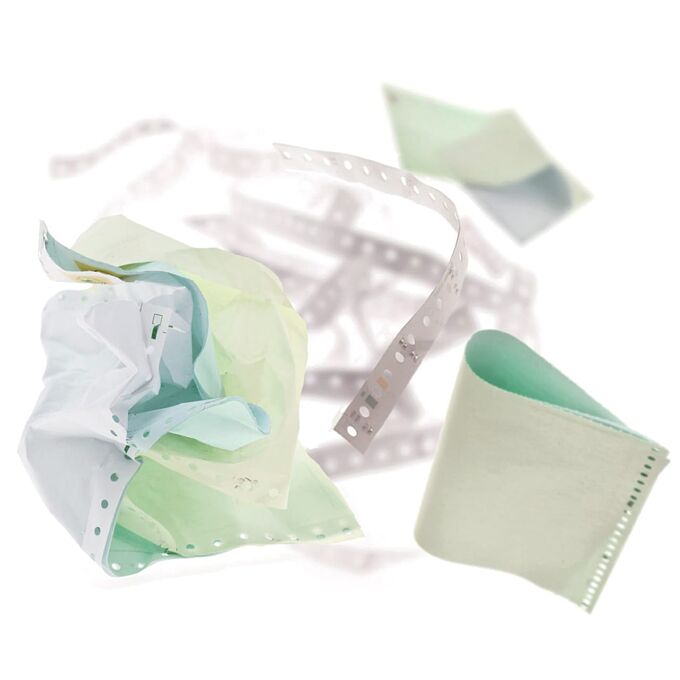 The waste streams you are likely to generate
Choose from the waste streams listed below. We will show you at once which bins are suitable and what we will do with your waste.
Bins for your office waste
Our broad choice of services can always help you ensure the sustainable management of your waste. Always choose a bin to match your needs - or challenge us to do so!