Practical solutions for business and commercial waste
Vanheede Environment Group has designed the SlimBin to optimise the collection of waste in the business and office environment.
Our efficient SlimBins
This modular recycling island can hold several bins with different coloured lids, rendering your in-house waste management logistics much more efficient and sustainable. This sorts waste into paper and cardboard, residual waste and "PMD" (plastic bottles and flasks, metal packaging and drink cartons) and can reduce your volume of mixed waste and your costs. What are you waiting for?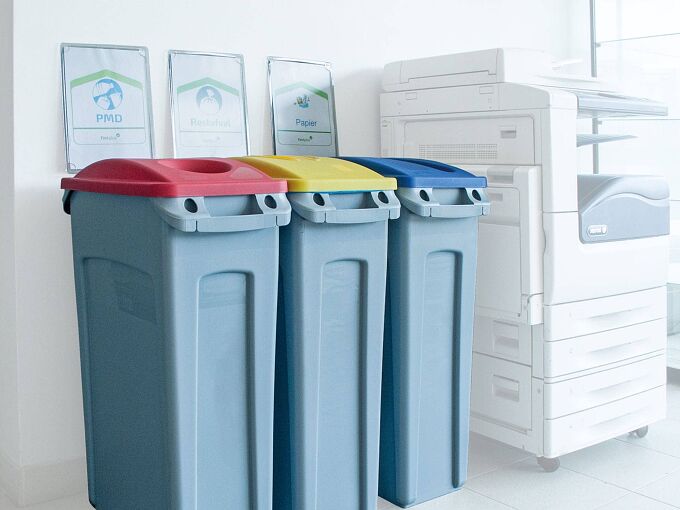 What are the advantages of the SlimBin?
Each type of waste is recycled separately.
The bin is very long-lasting and does not crack.
The lids hide the waste.
The bins can be easily lifted or moved thanks to their handles.
Wheeled combi-chassis options are available.
You can order self-sticking labels for free on http://shop.fostplus.be/en
Order your SlimBin recycling island right now on myVanheede
The SlimBin recycling island guarantees you a clean working environment. Raise awareness among staff and encourage them to sort waste at source to keep your residual waste bill under control.