Get the best sorting results with the RecyBox!
The sophisticated design of the RecyBox fits into any environment. Moreover, the RecyBox gives you the best sorting results and avoids a lot of (expensive) residual waste.
Make sorting fun and doable? Do it with a RecyBox.
The most environmentally friendly bin on the market and the most economical!
Recybox, a waste bin like no other
All feedback and experiences from the field were taken into account when creating the RecyBox. Based on psychological research, important adaptations were developed that really make a difference:
A fixed colour code, aligned with the general signage line for wheeled containers.
Use of universal symbols.
Adapted deposit openings with a bypass for larger PMD pieces.
Fixed order, for LDCs, paper and cardboard and residual waste. Residual waste is the last option.
The sloping lid ensures that nothing can be put on it.
Ergonomic and light to handle.
Does not scratch the wall.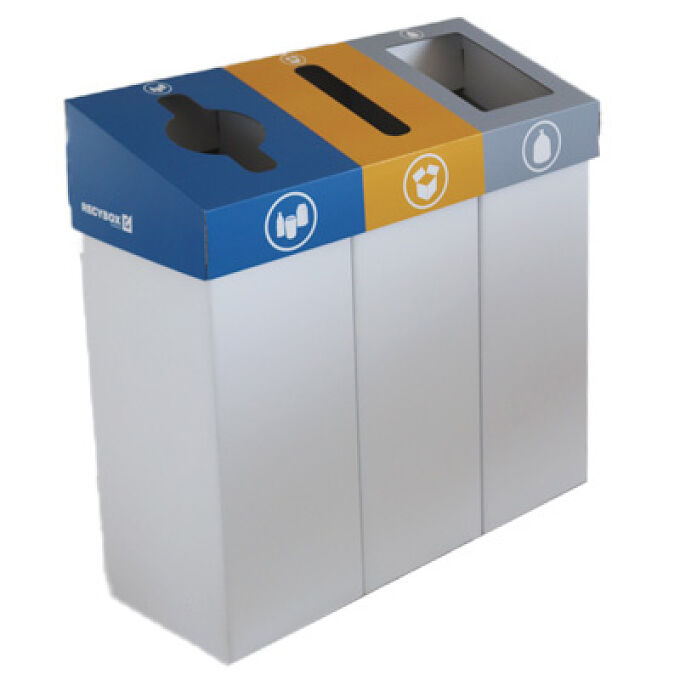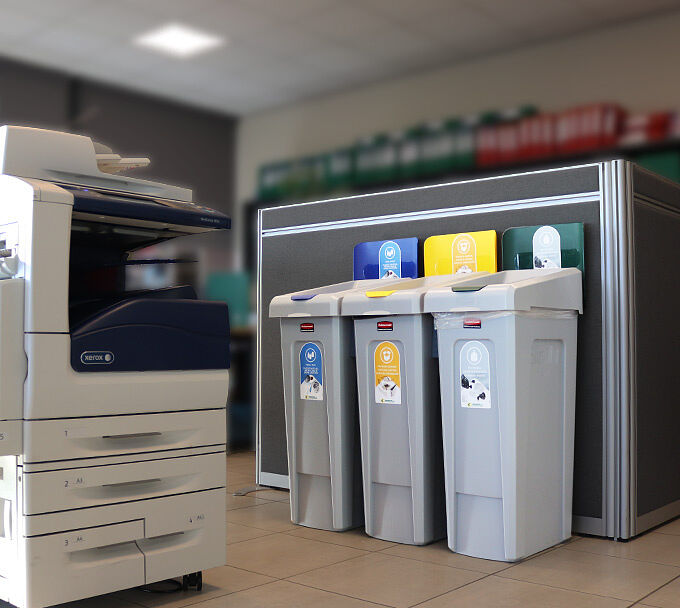 What are the benefits of a RecyBox?
Each type of waste is sorted separately.
Extremely durable and unbreakable.
Bindable trolleys with wheels are available as an option.
Free stickers can be ordered at http://shop.fostplus.be/en.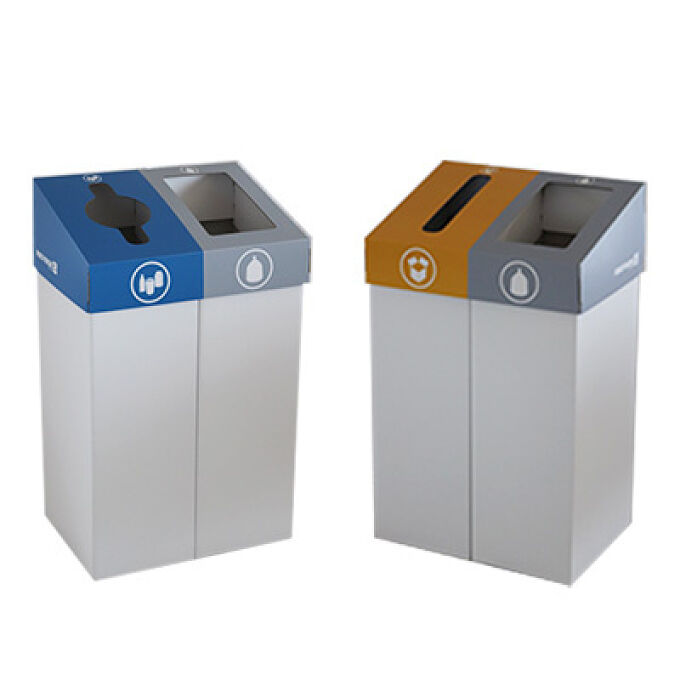 The RecyBox is sustainable!
100% recyclable
Why do we choose cardboard? Cardboard is a biological material, plastics are technical materials, nature can do nothing with them. Technical materials cannot be "cultivated" again.
The most ecological waste bin on the market, and also the most economical!
All parts can be replaced separately.
Compact for transport.
The RecyBox keeps its promises!
Better sorting at source.
Less residual waste.
Lower costs.
The RecyBox is on sale for €49.00/pp excluding VAT.
Simply order it using the form below.
Convinced of the advantages of a Recybox in your company? Order it here!