Vanheede Environment Group contributes continually to a bright future for you and all those around you. But we have much more than that to offer! Are you enthusiastic and ready to contribute to a brighter future? Then become our next collaborator and add your skills and knowledge to our diverse workforce.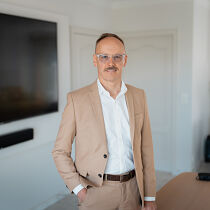 Sustainable HR policy
"Sustainability is the common thread at Vanheede Environment Group, and our HR policy is no exception. We are committed to a long-term relationship and strive to communicate openly about our expectations and ambitions. Our diverse workforce includes colleagues of all ages, sexes, nationalities and training levels, bringing a wide variety of knowledge, ideas and experiences to the table. We are actually stronger together!"
Wim Cannaert, HR manager
Come and join our team
Are you looking for a new challenge, an internship or a holiday job? There is always an opening with us. Drivers, sorters, crane operators, engineers and administrative staff etc. Many people are already right at home with us. What about you? Please fill out the form below.