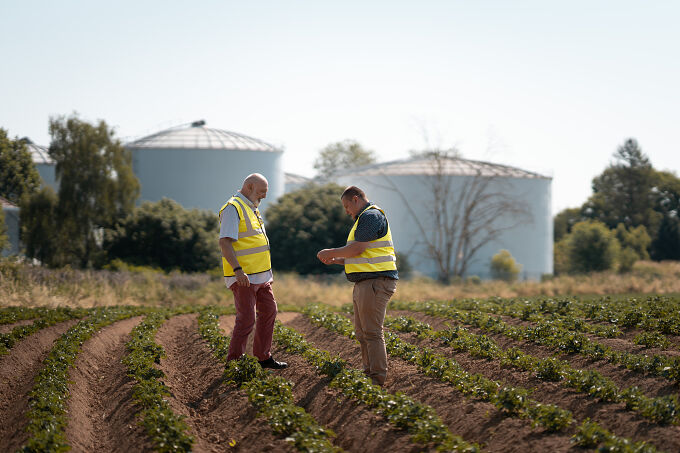 For several years now, Colruyt Group, a family firm, has been investing in agricultural land with the main goal being to preserve the land and continue investing in Belgium crops, and launch (innovative) new projects working together with farmers. In order to ensure the soil remains fertile, Colruyt Group has been working with Vanheede Biomass Solutions which supplied them with more than 1,000 m³ of digestate last spring. Digestate is an organically-certified, high-quality fertilizer. It is spread on fields located in the Hainault province.
This move shows how committed Colruyt Group is to running its agricultural lands in a sustainable way, by avoiding the use of chemical fertilizer and opting instead for natural products made from organic waste.
This enables Vanheede Biomass Solutions to upcycle the Colruyt Group's organic waste into digestate which it then supplies to Colruyt Group to boost their agricultural production. All in all, it's a great example of circularity!