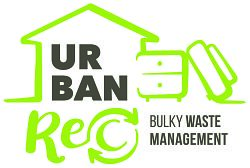 Bulky waste is an important residual waste stream that ends up in household waste incinerators or landfills most of the time.
Even in Belgium, having adopted a strong sorting policy and rigorously applying the 'polluter pays' principle, the average citizen still produces 30 kg of bulky waste on an annual basis (representing almost one fifth of the volume of residual waste). However, sorting analyses have shown that there still is room for improvement by means of prevention and a more selective collection, but also by means of new sorting and recycling techniques or logistics solutions.
URBANREC pursues an integral approach exploring all of these possibilities. The project focuses on the main streams in bulky waste: wood, mattresses (in the form of PU foam), mixed textiles and mixed plastics. Within this project Vanheede takes the lead to purify the plastics stream into circular plastics and examines the possibilities to convert plastics that are hard to recycle into composite materials.