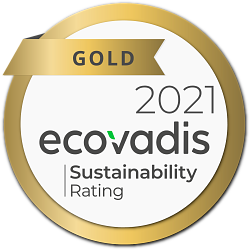 We are proud to announce that Vanheede Environment Group has received a gold medal for its Ecovadis assessment.
Ecovadis reliably assesses the sustainability performance of companies with the aim of helping them improve their environmental and social practices. In the business world this is called CSR or Corporate Social Responsibility.
The assessment covered 21 points, grouped into 4 themes (Environment, Social and Human Rights, Ethics, Responsible Sourcing).
In our first assessment in 2018, we had already received the silver medal.
Let's go for the platinum medal!