Best sorting results with the SlimBin
The sophisticated design of the SlimBin fits into any environment. In addition, the SlimBin gives you the best sorting results and avoids a lot of (expensive) residual waste.
Making sorting fun and doable? The SlimBin makes it possible.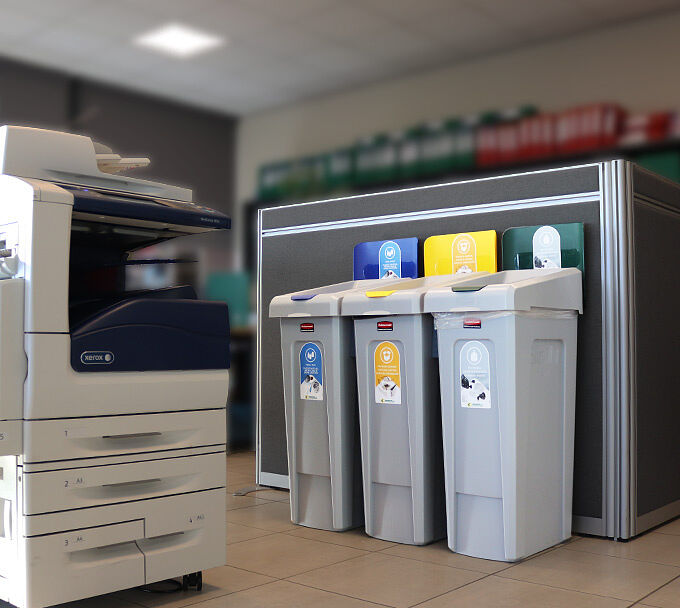 SlimBin, more than just a bin!
All feedback and experience from the field was taken into account in the creation of SlimBin. Based on psychological research, important adaptations have been developed that really make a difference:
A fixed colour code, aligned with the general signage line for roll containers.
Use of universal symbols.

Adapted insertion openings, with a bypass for larger PMD parts.
Fixed order, for PMD, paper and cardboard and residual waste. Residual waste is the last option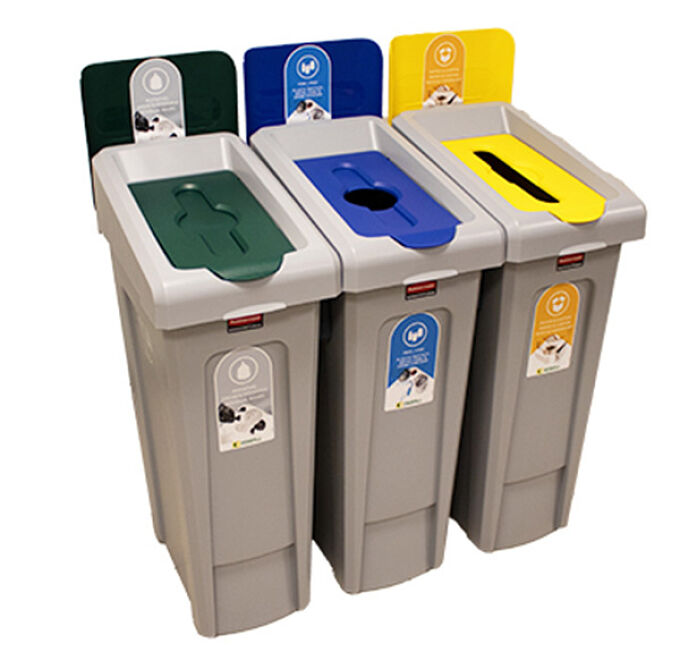 What are the benefits of the SlimBin?
Each type of waste is sorted separately.
Extremely durable and crack-resistant.
The lids conceal the waste.
Handles make the bins easy to lift or move.
Optional wheeled frames are available.
Warning stickers can be ordered free of charge at http://shop.fostplus.be/en
Order a SlimBin now!
Convinced by our SlimBin? Call +32 (0)56 52 16 99 to order!