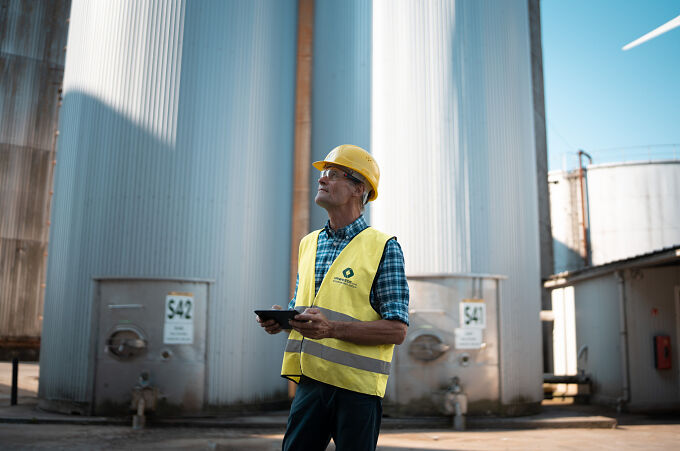 Our roadmap towards a Carbon Smart Economy
As Vanheede, we strive for responsible value creation. Sometimes, increasing value is about removing that which is in excess. In a very pragmatic sense, applying this to the topic of the global climate emergency means taking an honest and critical look at our own excesses as an organization. How do our operations, and by default the solutions we offer to our customers, help or hinder the global climate? How can we mitigate our negative impact? How can we boost our positive impact? How can we as Vanheede contribute towards a carbon intelligent economy?
The ambition of Vanheede is to maximize the positive climate impact of the waste sector. The launch of the Carbon Smart Economy program in 2019 was the first step in making that commitment a tangible reality. The program serves the purpose of gaining insight into our climate footprint and working towards climate-neutral business practices. The Carbon Smart Economy program is made of four sub-programs: Carbon modelling, Energy transition in processes, Energy transition in transport, and Renewable energy. The aim is to empower us to take meaningful steps to reduce our environmental footprint, in our processes as well as in transport and to help our customers reduce their own environmental footprint.