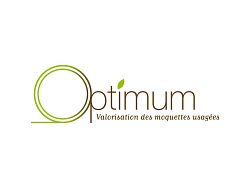 Vanheede Carpet Recycling is the environmental partner for the OPTIMUM project. This take-back system for carpet tiles in France was designed in collaboration with the French union of carpet makers (UFTM) and the national union of technical floor coverings and French buildings federation (UNRST-FFB).
OPTIMUM aims to offer a sustainable and global solution for textile flooring. To do this, we recover and upgrade used carpet tiles collected during building renovation work and carpet tile off-cuts from new-builds.
The OPTIMUM take-back system is fully operational as far as used carpet tiles are concerned, mainly in the Paris region, and aims to rapidly expand to all of France for all types of textile flooring.
Furthermore, the European Carpet and Rug Association (ECRA) are now planning to extend the take-back system Europe-wide.